Bitcoin Faucet Info

---
What are faucets?
How do I collect?
Is it that simple/worth the time?

Free Bitcoin?! How do I get that? Is it a lot?
Let me explain!
(Click on any of the pictures to follow the link!)
---
Faucets
Faucets are essentially sites "dripping with bitcoin" that you can "freely" collect.
In a nutshell, you fill out captcha's or view ads and you get portions of Bitcoin.
The hosts of faucets, depend on the ad clicks to get paid.
So PLEASE REMEMBER TO CLICK THE ADS TO THANK THEM AND KEEP THEM UP!
The amounts you can collect vary depending on multiple variables:
Bitcoin value at the time of collection.
How much Satoshi (Smallest fraction of a Bitcoin - 0.00000001) the faucet owners are offering personally.
How much time and effort you're willing to put in for the small returns you may receive.
How good you are at MLM or Affiliate Marketing. (This can Exponentially increase your gains.)
Basically, people are either handing out free Satoshi out of their own Good Will (Yay!) or to make some extra money.
It may be something you're interested in starting yourself and you will understand the idea better when you click some links!
Just enter your wallet address and fill out the captcha, then collect! (And be a kind person and click some ads just for a sec! ;) )
---
How
To start collecting from faucets, just click any one of the various banners or links below and enter your wallet id.
Fill out the captcha in the box it appears in, then click the "get satoshi" or "get bitcoin" buttons!
Finally, click an ad or two on the page to help support this idea of giving new people to the community some free Bitcoin!
---
|| My favorite faucet rotator! ||
This is probably your best place to begin for fauceting!
Just click the picture below and then enter your Wallet ID.
Then proceed to the websites, find out which ones you like and collect!
It's as simple as that!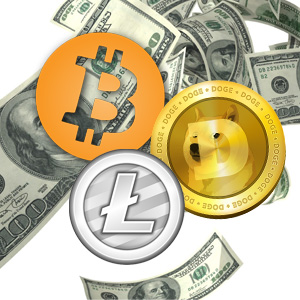 ---
| Other options! |

---
|| Time-Based! ||
These faucets work a little differently.
They collect every few seconds and they build up over time, some never stopping.
Then, as they collect more and more, they slow down the rate at which they fill, but never stop.
They allow you to collect whenever you'd like! (5 Mins in between claims.)


---
Worth
As I stated in anything before, it's a matter of opinion and a judgment call as to whether it's worth the effort and time.
Anything you do and how successful you are with it, is solely dependent upon your work ethic.
It's similar to singing.. You might not be very good, but with lots of practice, it's worthwhile to listen!
---
Benefits
In my opinion, as this is what I'm doing with my earnings, you should re-invest what you get into miners or gambling!
The free Bitcoin fractions are enough after a couple days to a week (sooner if you're a pro) to invest in some sites on the Mining page.
If you haven't already, head on over there and check out that page, as it explains mining and gives options to start out with.
As far as gambling goes, it's FREE money and you could potentially win BIG from that FREE money! :D
There are downsides to that as well though and one should truly watch themselves to make sure no addiction ensues..
It can be very harmful if you can't control yourself, so use this method with extreme caution!

---

Need a wallet before you start?
Get 50 free bits for creating a free wallet!
---
Happy Bitcoining!